With February 14th right around the corner, it's time to at least starting thinking about great Valentine's gifts to surprise your special someone.
Cuddly bears have become associated with the day and even if you've used this idea in the past, there are so many great options that will sshow your love in unique ways.
Somehow bears take on a special aspect this day – they're no longer scary and fierce. Instead, their soft, lovable and cuddly. They remind us of all the affection we have for our partner.
Here are some of our favorites. Some, of course, are stuffed toys. But we've found a couple other great options as well! We hope they'll help you make a great impression for Valentine's Day!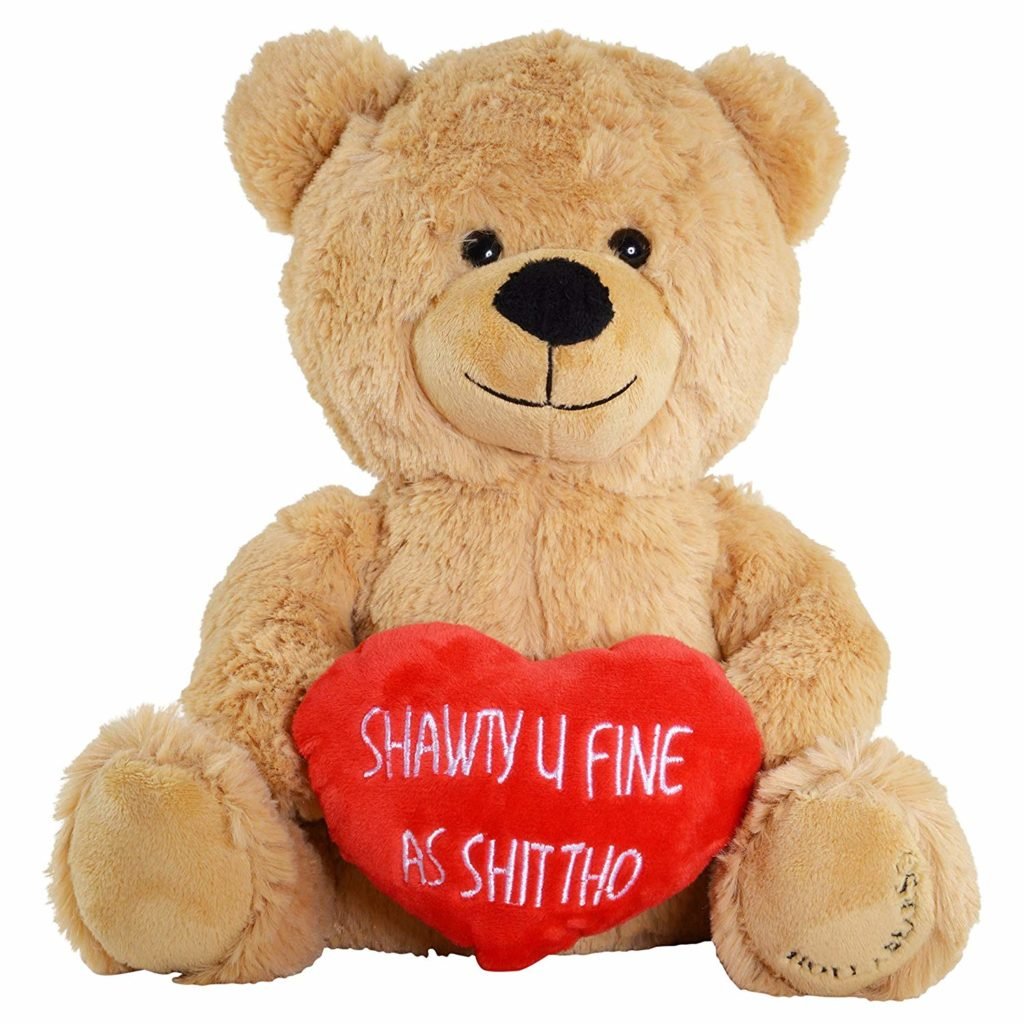 This cute little bear brings a fresh, modern complimet for your special lady who likes a taste of urban life. "Shawty U Fine As Shit Tho", it reads on the heart this smiling bear is holding. (For those unfamiliar with the vernacular that basically means "My girl, you are so beautiful") It's sure to make a great impression and maybe even draw an appreciative laugh.
This toy measures about 10 inches tall and 10 inches wide, making it ideal to pull out from behind your back when you arrive for your date. It's really soft and comfortable to hold or hug, too.
The traditional look of the bear really contrasts well with the saying, and that's where you'll make a true impression. Most buyers seemed to think this and its softness were its definite strong points. It's not just another bear with a loving message – this is really unique!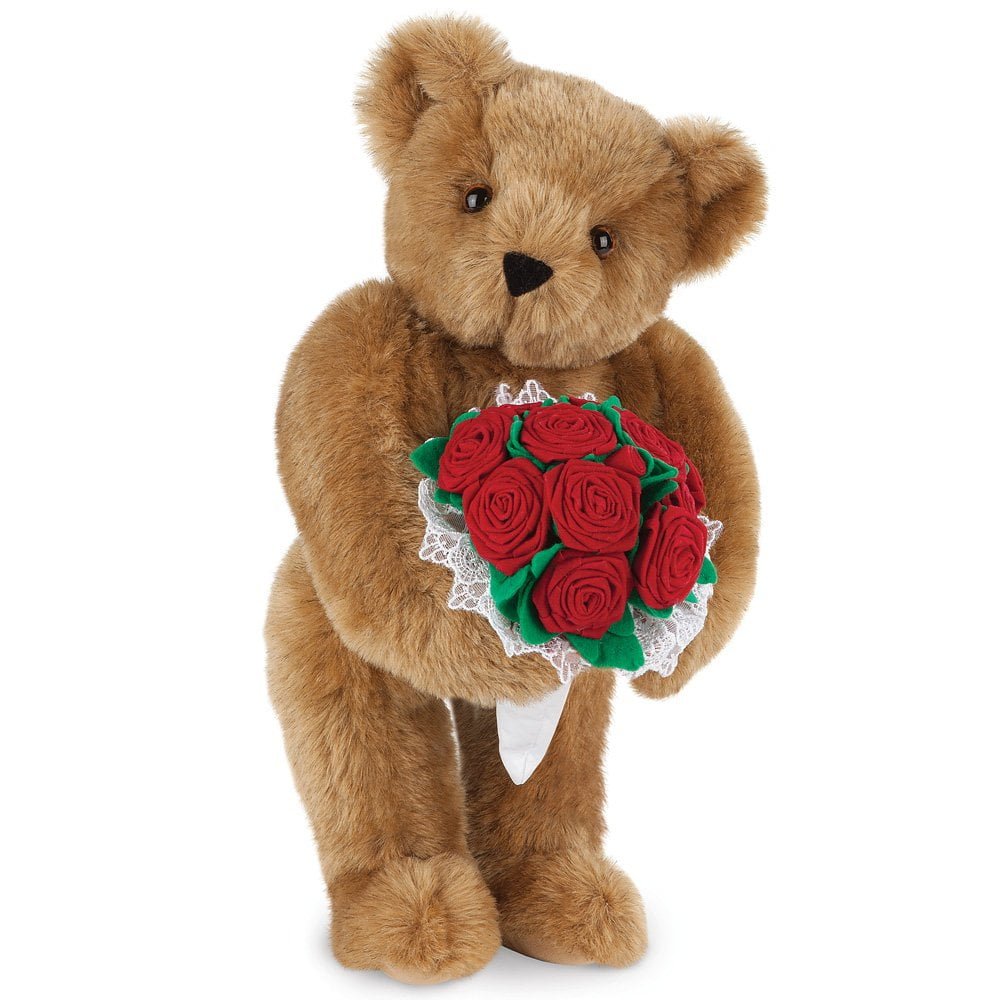 If you'd prefer something a bit more formal, this bear's for you! Standing upright and with a bouquet of roses in hand, this little guy's trying to make his best impression. And you'll make a great impression with him, too!
From famous stuffed bear company Vermont Teddy Bear, this bear stands 15″ tall. All their bears have jointed arms, legs and head. They are hypo-allergenic and use all recycled materials for stuffing.
These are exceptionally soft, too.
Vermont Teddy Bear offers a lifetime guarantee. The bear can also be machine washed on delicate.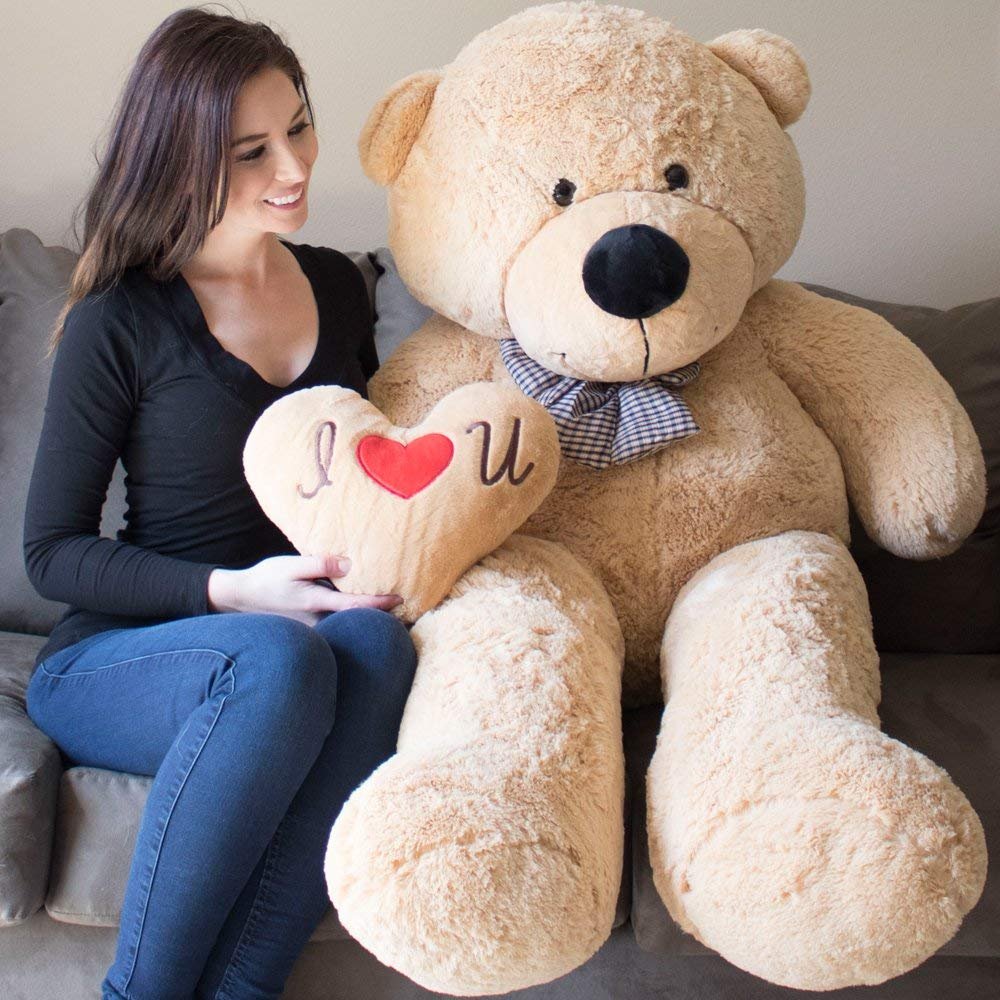 Bigger isn't always better, but this giant teddy bear is guaranteed to make a great and memorable impression!
This bear measures a littlle over 5 feet tall. It also includes a heart-shaped pillow with "I (heart) U" written in script. The impact of this great gift idea can't be overlooked, because he's always visible to remind your special someone of your gift!
You'll be shocked when you receive tis, since it's packed in a small box. But once opened, it expands as its stuffing retakes its natural shape. It's incredibly soft – the head is slightly hard to hold its shape, but still soft and cuddly. And
Children will love cuddling with this bear that's even bigger than them. And it's not just for children – anyone will love to sit next to this and be reminded of the great person who gave this to htem for Valentine's Day – or any other day!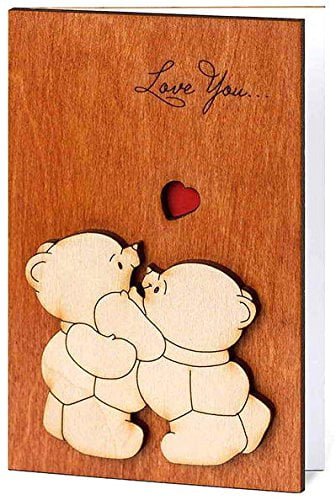 Greeting cards are a big part of our culture, but they can become rather boring and predictable. But this one definitely stands out!
This card is actually made using real wood! It measures 5.5″ by 3.5″, a bit smaller than most cards. It's almost a quarter inch thick, though – obviously much more than a typical paper card. Every card is also a bit unique since the wood grain will vary.
The bear images are also carved out of wood and stuck to the front cover. Both the front and back covers are made of wood.
The inside of the card shows a blue sky with a large heart and the words "I Love You". It can be written on, but it's important to make sure the ink dries before closing the cards, since the wood isn't as absorbent as paper.
An envelope is included for mailing.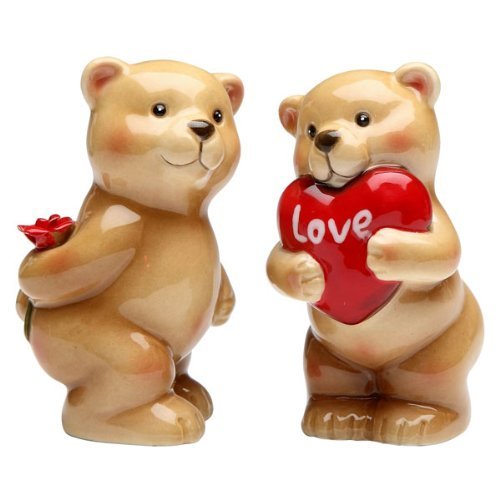 For a more practical gift that's also ornamental, you'll love these magnificent salt and pepper shakers! The cute bear couple is very much in love as they exchange their own Valentine's gift – one is already presenting a large heart that reads "Love" while the other has a red rose behind its back.
These hand-painted ceramic ornaments measure 3 1/2″ by 1 1/2″. They come in a gift box.
These are great as a gift for anyone, but especially a collector of such knick knacks. But anyone will love them and make good use of them!
Wrapping It Up
When you're looking to make a great impression with a Valentine's Day gift that won't be forgotten, you can't go wrong with any of these great ideas. Cute and cuddly, unique and fantastic, you'll bring a warm feeling to the heart of the one you love with these great gifts!